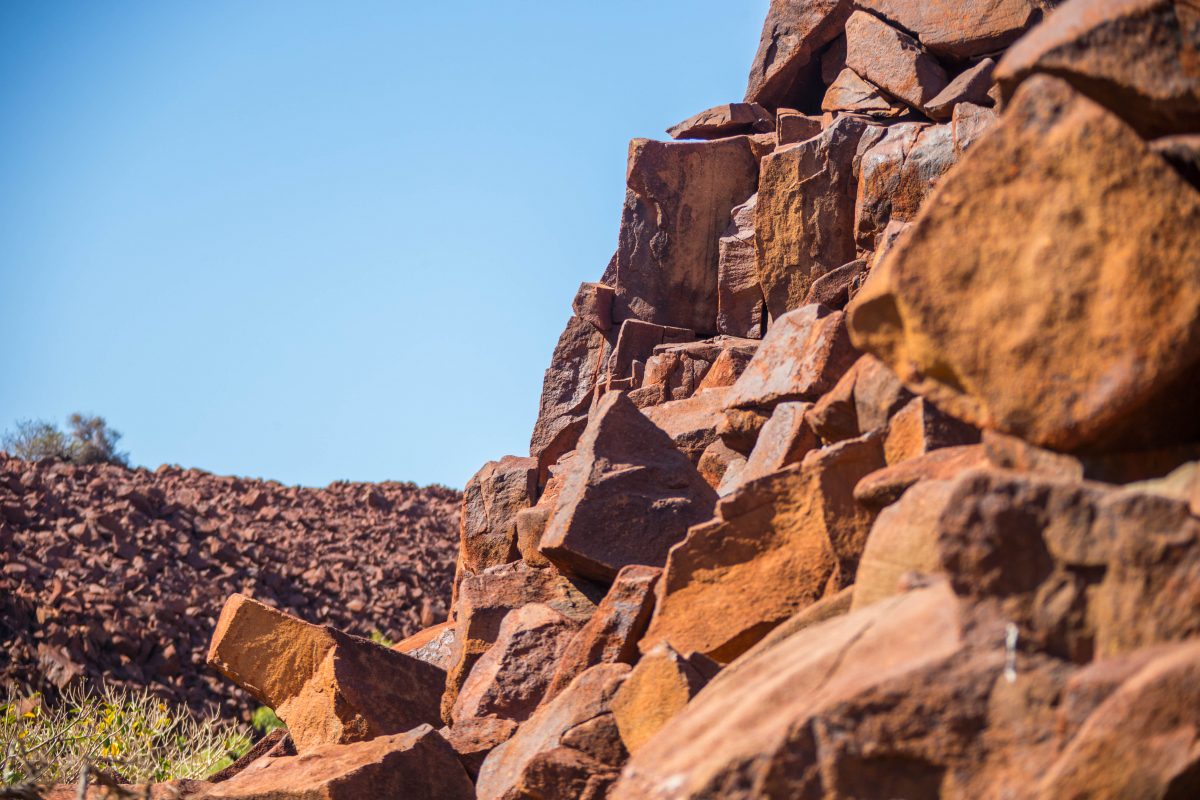 Western Australia's ancient Aboriginal rock art and academic strengths in the field have led to the State being chosen as the host destination of the Congress of the International Rock Art Organisations (IFRAO) and the 4th Australian Rock Art Research Association Congress (AURA) 2024.
Set to take place in mid-to-late 2024, the IFRAO and AURA Congress will attract over 1000 experts in the field of Rock Art research to Western Australia, where they will convene over five days at The University of Western Australia (UWA), which is home to the world's largest academic rock art research and management centre, as well as venturing out into Western Australia's regions to study rock art sites for up to eight weeks.
Premier of Western Australia the Hon. Mark McGowan MLA said that hosting the congress would promote global awareness of WA's ancient rock art while also strategically enhancing the State's Aboriginal tourism experiences which are currently being developed through the $20 million Jina: Western Australian Aboriginal Tourism Action Plan 2021-2025, which was a key contributing factor in WA being chosen as the host destination of the 2024 IFRAO and AURA Congress.
"Western Australia is home to some of the most significant examples of rock art in both Australia and the world and is rich in culture and history; we look forward to showcasing the breadth of this significance on a global platform when the IFRAO and AURA Congress is held here in 2024," Premier McGowan said.
"Hosting this congress means we will attract more than a thousand experts to Perth and regional WA to world-renowned rock art sites, where they will engage with local Aboriginal communities and tourism operators, enhancing the objectives of the Jina Plan, and further supporting the development of our cultural tourism industry."
Founder and convener of the IFRAO and AURA Congresses, Professor Robert G. Bednarik, said the International Federation and AURA were pleased to select Western Australia as the host destination for their 2024 event.
"We have enthusiastically chosen Western Australia and UWA as the best site for this conference; the university includes the world's largest academic rock art department, just as Western Australia happens to boast the largest repository of rock art in the Pilbara and Kimberley," Professor Bednarik said.
"We are delighted to bring the world congress of rock art research to the university and Western Australia, especially in the context of the State Government's Jina initiative."
Of Australia's 100,000 currently known rock art sites, the most significant examples exist in Western Australia, including the oldest rock art in the world in the Kimberley Region, where 60,000-year-old samples are found, and the largest collection known to be in existence at Murujuga in WA's Pilbara region.
Murujuga Aboriginal Corporation Chief Executive Officer Peter Jeffries said the rock art found at Murujuga, also known as the Burrup Peninsula, was amongst the most significant in Australia.
"There are estimated to be over one million individual engravings at Murujuga within a space of approximately 37,000 hectares, some of which are estimated to be as old as 50,000 years," Mr Jeffries said.
"This rich concentration of rock engravings and stone arrangements has led to Murujuga recently being added to the UNESCO World Heritage (Tentative) List in recognition of its cultural significance, and I welcome the delegates attending the IFRAO and AURA Congress to come and see this incredible cultural history in person in 2024."
Western Australia is undertaking world-leading archaeological research into rock art that is supported through The University of Western Australia's Centre for Rock Art Research and Management (CRAR+M) which focusses on Australian rock art and produces important research outcomes of international significance.
In collaboration with Rock Art Australia, the Western Australian Government, Traditional Owners and national and international universities, the Kimberley Visions project is led by CRAR+M to investigate some of the world's most complex figurative rock art in the State's North West region.
Business Events Perth Chief Executive Officer Gareth Martin said that business events provide a platform for collaboration, innovation, economic development and positive societal change, and the congress alone was expected to generate upwards of $4.8 million in direct delegate expenditure for Western Australia with associated field excursions generating further economic and social returns for regional areas around the State.
"Along with the direct tourism impact of more than a thousand delegates travelling to Perth and across Western Australia for up to eight weeks, attracting this congress champions our world-renowned research institutes and is a catalyst for increased international research collaboration with local Aboriginal communities," Mr Martin said.
"This is important for communicating Aboriginal cultural heritage to a global audience alongside the development of diverse Aboriginal tourism experiences and supporting the Western Australian Government's Jina Plan, all while showcasing our State to the world."
The Jina: Western Australian Aboriginal Tourism Action Plan 2021-2025 (Jina Plan) was developed by Tourism Western Australia, along with other WA government agencies and the Western Australian Indigenous Tourism Operators Council.
Read full media release on Business Events Perth website.