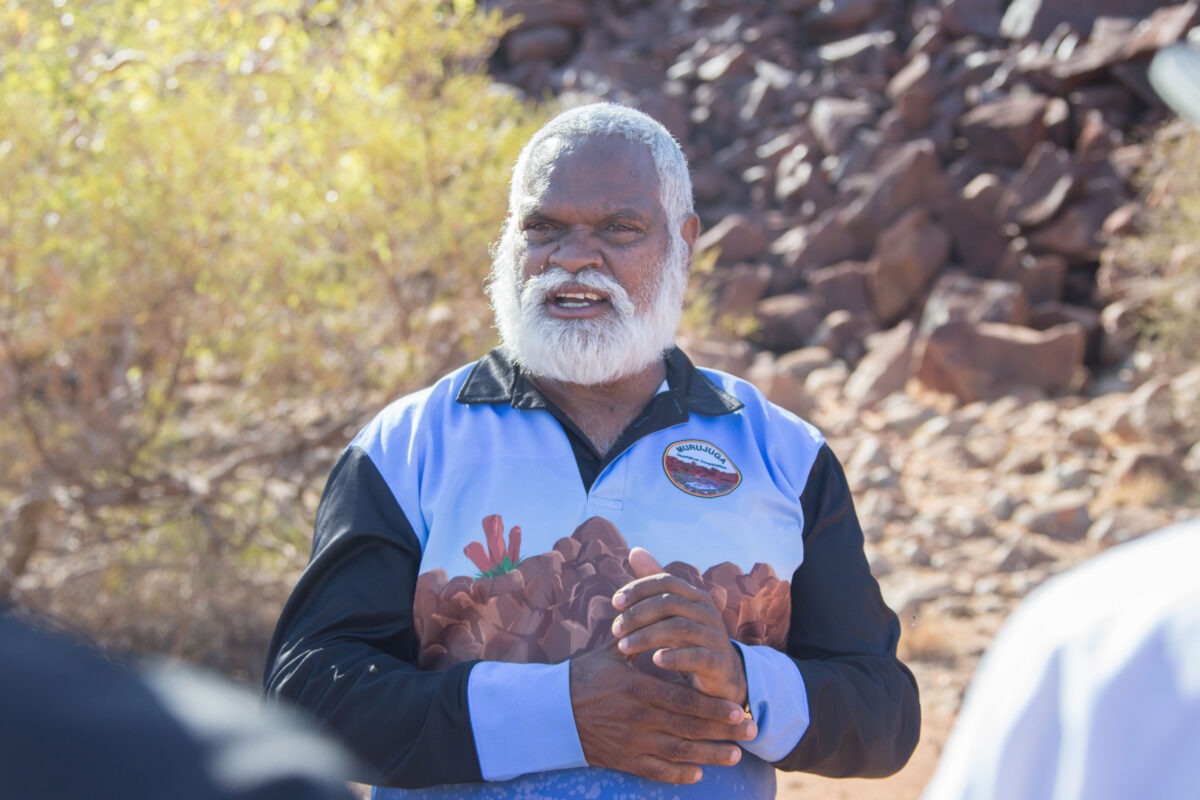 The Murujuga Aboriginal Corporation Board of Directors today accepted the resignation of Chief Executive Officer Peter Jeffries, after he served nearly five years in the role.
MAC Chair Mr Peter Hicks said Mr Jeffries' departure would be felt by many.
"Peter is widely respected in the Aboriginal and non-Aboriginal community, and his achievements at MAC are greatly appreciated," Mr Hicks said.
"The MAC Board of Directors thanks Peter for his dedication, vision and achievements at MAC during a period of extraordinary growth for the organisation.
"Peter has the ability to work effectively with a wide range of stakeholders including our Membership and Community, First Nations leaders across Australia and beyond, government, industry and academia.
"Just some of the achievements at MAC of which Peter can be very proud of are:
The expansion of MAC's Ranger Program;
Nomination for World Heritage Listing of the Murujuga Cultural Landscape;
Securing support and funding for the National Park Access Road and Day-use Areas which will service Conzinc Bay;
Securing the future acquisition of the MAC HQ providing a permanent office on Murujuga for the rangers, staff and community;
Ensuring Perdaman's project is the last greenfield strategic industrial development on the Burrup with all remaining sites being transferred to MAC for incorporation into the National Park;
Recognition by government, industry and the community of MAC as the cultural authority for Murujuga; and
Providing opportunities for the growth, well-being and prosperity of MAC's Members and Community.
"We will miss Peter and wish him well for the next stage of his career," Mr Hicks concluded.
MAC has appointed MAC Project Director Travis McNaught as Acting CEO for the interim period while MAC recruits a replacement CEO.
Peter Jeffries – biographical background
Mr Jeffries is a senior Aboriginal man from the Pilbara, who brought to his role at MAC prior professional experience working for the WA Police, Rio Tinto, the Yamatji Marlpa Aboriginal Corporation, Woodside and his own business offering consulting services and Aboriginal cultural tourism.
After being elected to the MAC Board of Directors in early 2018, Mr Jeffries accepted the role of acting MAC CEO prior to his investiture as MAC's CEO in late 2018.
MAC – organisational background
Established on 19 April 2006, MAC represents the five Aboriginal Traditional Owner and Custodian groups for Murujuga, comprising the Yaburara, Ngarluma, Mardudhunera, Yindjibarndi and the Wong-Goo-Tt-Oo peoples.
MAC is governed by a twelve-person Board of Directors, who are elected at annual general meeting by MAC's membership, consisting of Aboriginal people from the five Traditional Owner groups.
Murujuga, meaning 'hip boning sticking out', is the name of the land and sea country in and around the Dampier Archipelago and Burrup Peninsula in the Pilbara region of north western Australia.
MAC's mission is to preserve and protect our land, heritage and culture while transforming the lives of our community. MAC's vision is standing together on our land, be known as the cultural and management authority of our country, as leaders in our fields of endeavour and as creators of opportunity for our community.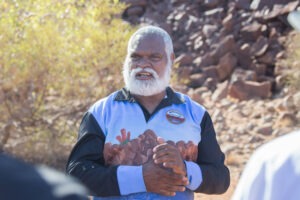 Departing MAC CEO Peter Jeffries