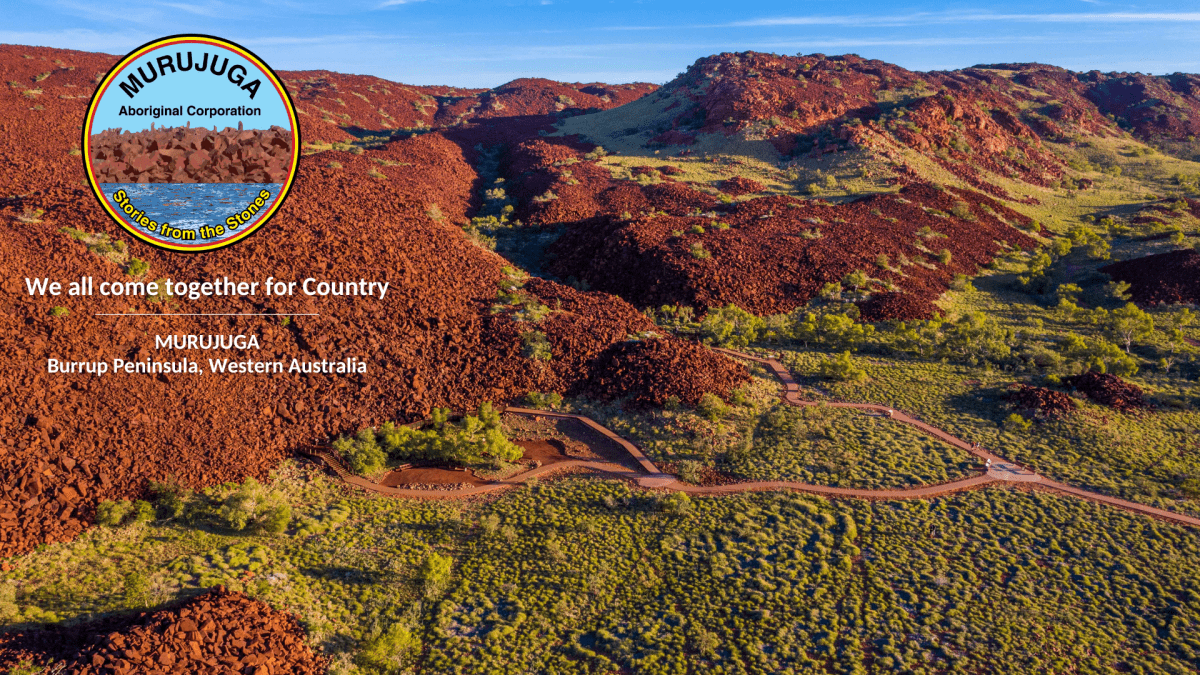 Chief Executive Officer – Murujuga Aboriginal Corporation
The Corporation
Murujuga Aboriginal Corporation (MAC) is the incorporated body representing the Yaburara, Ngarluma, Yindjibarndi, Mardudhunera and Wong-Goo-Tt-Oo peoples, who are the Traditional Owners and Custodians of Murujuga.
Meaning 'hip bone sticking out', Murujuga refers to the Burrup Peninsula and 42 islands of the Dampier Archipelago, located 1,600km north west of Perth.
Murujuga has been nominated for World Heritage Listing due to it containing the largest and most diverse collection of rock art in the world, and its other outstanding cultural values.
Guided by a Board of Directors who represent each of the five groups, MAC has a mission to preserve and protect Murujuga's land, heritage and culture while transforming the lives of its Members and Community.
MAC has a Business Employment Development and Training Unit to support its Members' employment and economic opportunities and recently developed a new commercial arm, Murujuga Commercial Limited, to support its long-term investment aspirations.
The Role
This is a rare opportunity to build on the great work undertaken by the leadership team in recent years and work with the MAC Board of Directors to deliver our strategic objectives, which include World Heritage Listing of the Murujuga Cultural Landscape; expansion of MAC's role in the Murujuga Rock Art Monitoring Program; strengthening MAC's Ranger team; development of MAC's tourism program including the Living Knowledge Centre, and build MAC's commercial footprint; while continuing to ensure recognition by government, industry and community for MAC's cultural authority.
Occupying a key leadership role, the Chief Executive Officer (CEO) will lead the organisation into our next exciting phase.  Reporting to the Board, the CEO will be responsible for the delivery of an ambitious strategic plan whilst promoting integrity, corporate governance and accountability, all within an environment of respect, trust, openness, honesty and fairness.
Building on the proud 17-year history and the significant work done to create and grow a sustainable corporation for its Members, the incoming CEO will work with emerging supporters, partners and leaders to solidify the future of MAC and its ongoing sustainability.  With numerous high-profile and high-impact projects on the horizon, it's an exciting time to join MAC.
The Person
The successful candidate will be an experienced, engaging, articulate and collaborative leader who is committed to driving change and strengthening stakeholder relationships. As the face of the organisation, the CEO will have well-developed communication skills, which include public speaking and advanced networking skills.
You will have a proven track record in overseeing financial performance, ensuring strong governance, and delivering on strategic objectives and complex projects, using your expertise to increase grant funding and commercial opportunities, resources, and internal capabilities.  A future focus and a passion for supporting and improving the lives of our Members and Community is an absolute non-negotiable.
Relevant qualifications are mandatory.
The Benefits
This is a residential role based within the City of Karratha. The successful candidate will have the opportunity to live in one of the most magnificent parts of the country! The generous package includes relocation support, housing, vehicle, additional leave and many other benefits. The position is being offered on a three-year maximum term contract, with the option to extend.
Visit www.karrathaiscalling.com to learn about this amazing location.
To apply, email your application to lana@beyondthecurve.com.au. If you require further information, call Acting CEO Travis McNaught on 0409 209 628 for a confidential conversation.
MAC is committed to equal employment opportunities regardless of age, sexual orientation, gender, pregnancy, religion, nationality, ethnic origin, disability, medical history, skin colour, marital status, genetic information or parental status.  Applications close Friday, 2 June 2023, and we reserve the right to commence the recruitment process prior to the close date.