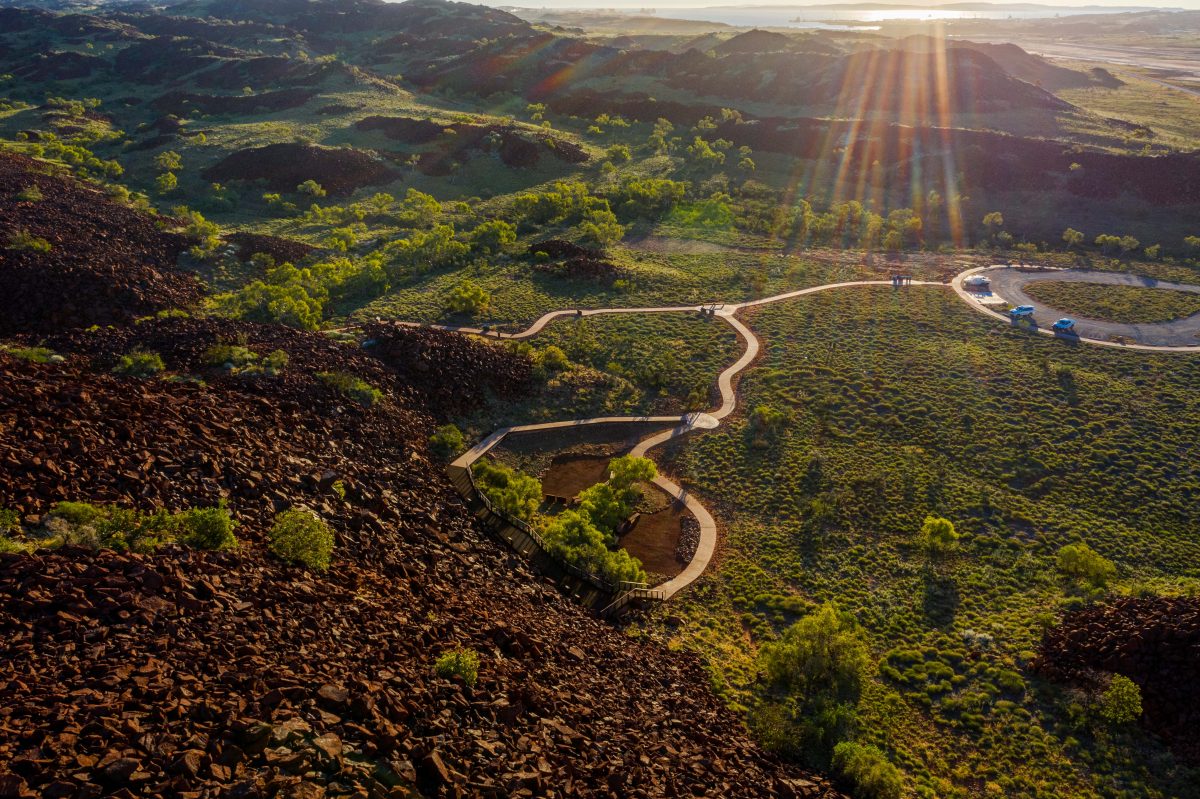 Murujuga Aboriginal Corporation (MAC) is pleased to announce the appointment of Murujuga Commercial Limited (MCL) Board of Directors.
Murujuga Commercial Limited is responsible for generating economic sustainability through the development and operation of commercial ventures.
MCL is an independent entity with Murujuga Aboriginal Corporation as its single shareholder. To ensure a robust governance framework, a Board of Directors with relevant skills and expertise have been appointed.
Murujuga Aboriginal Corporation is proud to announce the appointment of a small agile board which includes two MAC Directors.
Appointments were made last week and Jahna Cedar, Stephen Lennon, Lachlan Haughey and Derek Albert have officially accepted board positions.
"Directors were selected by a panel and have the excellent skills, experience and values to perform these integral roles to the highest standards of knowledge, understanding and integrity," said MAC chief executive officer Peter Jeffries.
"Their skills, experience and dedication to helping MCL achieve its objectives will be a real asset.
"There is plenty of work ahead and we're looking forward to seeing each board member contribute in their areas of expertise and drive MCL forward," said Mr Jeffries.
International human rights advocate Jahna Cedar, who has maternal ancestry links to Ngarluma and Yindjibarndi ngurra, is passionate about building capability and capacity amongst first nations people to be economically sustainable in business, in a self-determined and independent manner.
Stephen Lennon, an experienced executive focused on sustainability, finance and investment, served as the Juukan Gorge response project director for PKKP Aboriginal Corporation and is looking forward to creating commercial ventures which sustain, protect and celebrate the Murujuga land, heritage and culture.
Lachlan Haughey currently serves as a board member and Executive Director for the IBN Group, a $200M native title trustee that works with the Yinhawangka, Banyjima and Nyiyaparli people of the Pilbara. Mr Haughey recognises MAC as a leading and progressive corporation in the Pilbara that has a focus on development and building sustainable communities and businesses and wants to focus on building this reputation further in the commercial arm of the operation.
Derek Albert has more than 30 years' experience across the Australian oil and gas, construction and property industries, which has included lengthy relationships with numerous aboriginal corporations. Personally fascinated by the development of Indigenous commercial organisations in the Pilbara, Mr Albert feels privileged to be part of primary team behind the development of MAC and MCL.
The first MCL meeting will be held on Murujuga Country in March 2021.