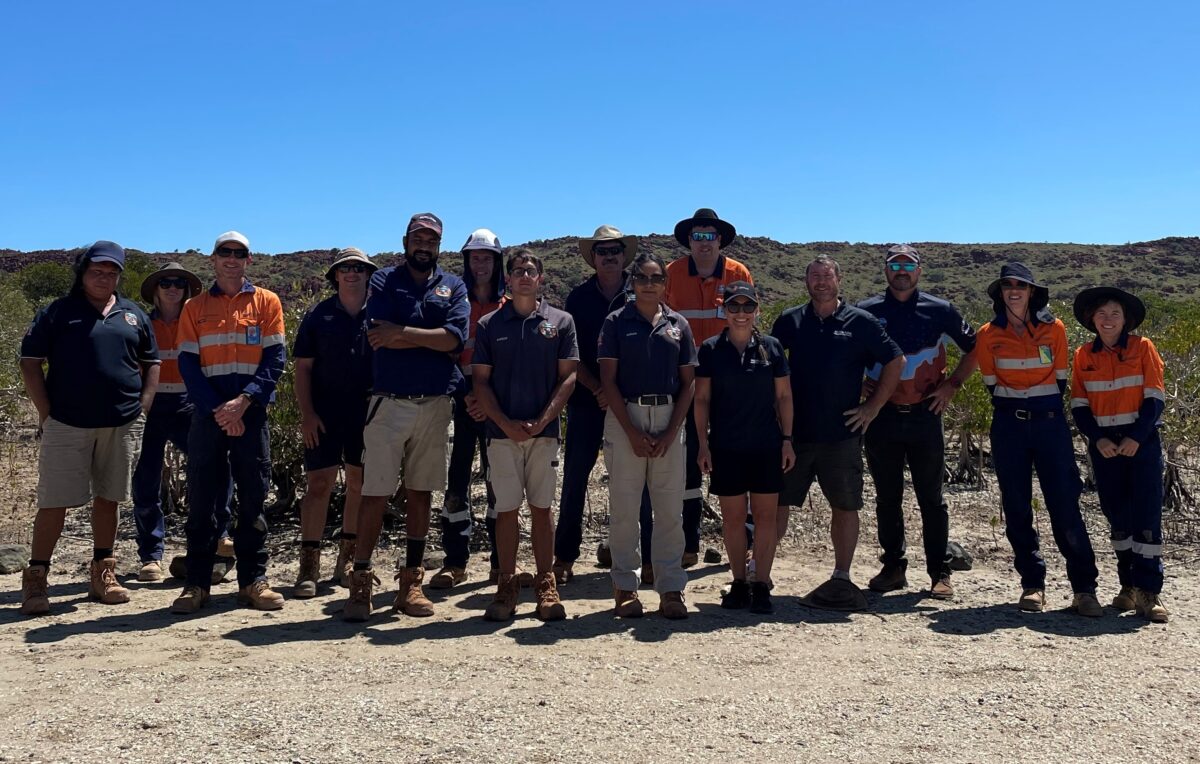 The MAC and DBCA Rangers, together with volunteers from Pilbara Ports Authority (PPA) and Yara, have planted another 1,000 mangrove seedlings at Cowrie Cove.
This is the second round of planting undertaken at Cowrie Cove this year and is part of a larger program of revegetation and conservation activity in the Murujuga National Park.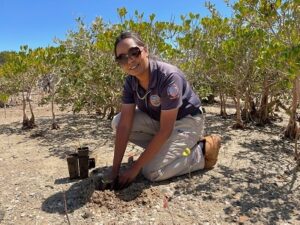 MAC Ranger Coordinator, Peter Cooper, said that it is important to care for the mangroves as they play a critical role in the health of the marine environment and National Park.
"Planting mangroves in the degraded areas is helping restore the ecosystem, which includes the many animals which rely on this habitat."
PPA provided the seedlings as a part of their commitment to conservation in the area and their strong working relationship with the rangers.
Pilbara Ports Authority CEO Roger Johnston said the marine and landside environments in which PPA operates have significant conservation and cultural heritage values.
"We recognise the importance of delivering our services and activities in an environmentally responsible manner, which is why we are proud to work with MAC on projects like this."
While the seedlings are still young, they are especially vulnerable to activity in the area. MAC is urging everyone who visits Cowrie Cove to be mindful of the seedlings and to stay well clear of them.
Murujuga National Park is jointly managed by MAC and the DBCA.